Easter is a time for family, to be enjoyed by both children and adults alike, and this year Personal Creations wanted to capture great images of our part in it.  We reached out to some of our favorite bloggers on the internet and asked if we could add some egg-citement to their Easter celebrations with our personalized Easter gifts.
bebehblog
There were birthday and Easter celebrations going on over at Suzanne's house on Easter Sunday this year.  And by the look of her pictures it appears the only things these babies were attacking were their Easter baskets.
Happy Healthy Mama
Easter is a time of renewal, both biblically and in nature, and it marks the arrival of spring.  With all of the fresh flowers, joy, and happiness, Easter is one of Maryea's favorite days of the year.  Meghan looks like a little princess with her Tutu Easter basket, but let's hope she's not an ice princess like Elsa so we can leave the snow and ice behind us with winter.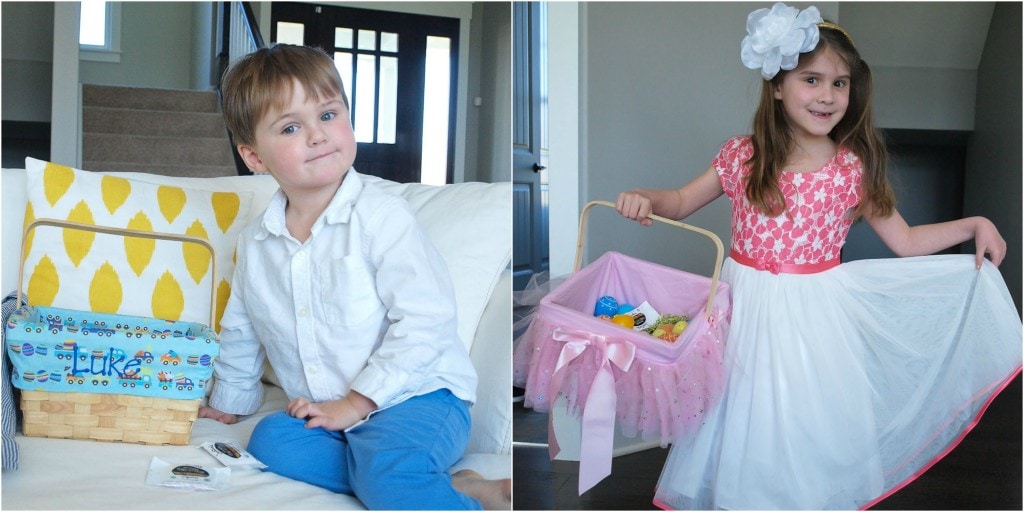 My Food & Fitness Diaries
Ashley, Cody, and Hunter enjoyed their Easter weekend under the Arizona sun at a baseball game, surrounded by friends and family.  After the peanuts and cracker jacks, the clan returned home for an outdoor egg hunt.
Persnickety Plates
Julia had a great first Easter, thanks to her mom Melissa!  Melissa stayed away from the traditional Easter candy this year and instead opted for a very unique Easter egg fruit pizza.
Stilettos and Diapers
Molly and her family had an action packed Easter weekend including a camping trip, an Easter egg hunt, and a ton of treats and goodies.  Check out Cooper and Callan's hauls below.
Through Heather's Looking Glass
Heather had a great Easter weekend, even though she thought it went by too fast.  She and her husband made a mess dying the Easter eggs and even forgot to put them in the refrigerator, but we still think they came out great!  Bella wasn't happy about being left out from all the fun, so she struck a pose by their new spring doormat.